Introducing Breaking In: A SeriesFest Podcast!
We're excited to announce we've launched a brand new podcast!
Designed to enlighten emerging voices as they get their foot in the door, and inspire those already there. Each week our founders and hosts, Randi Kleiner and Kaily Smith Westbrook will be joined by guests at the forefront of episodic storytelling to give you the inside scoop.
Listen to the first episode featuring Jeremy Gold, President of Production at Blumhouse Television, now!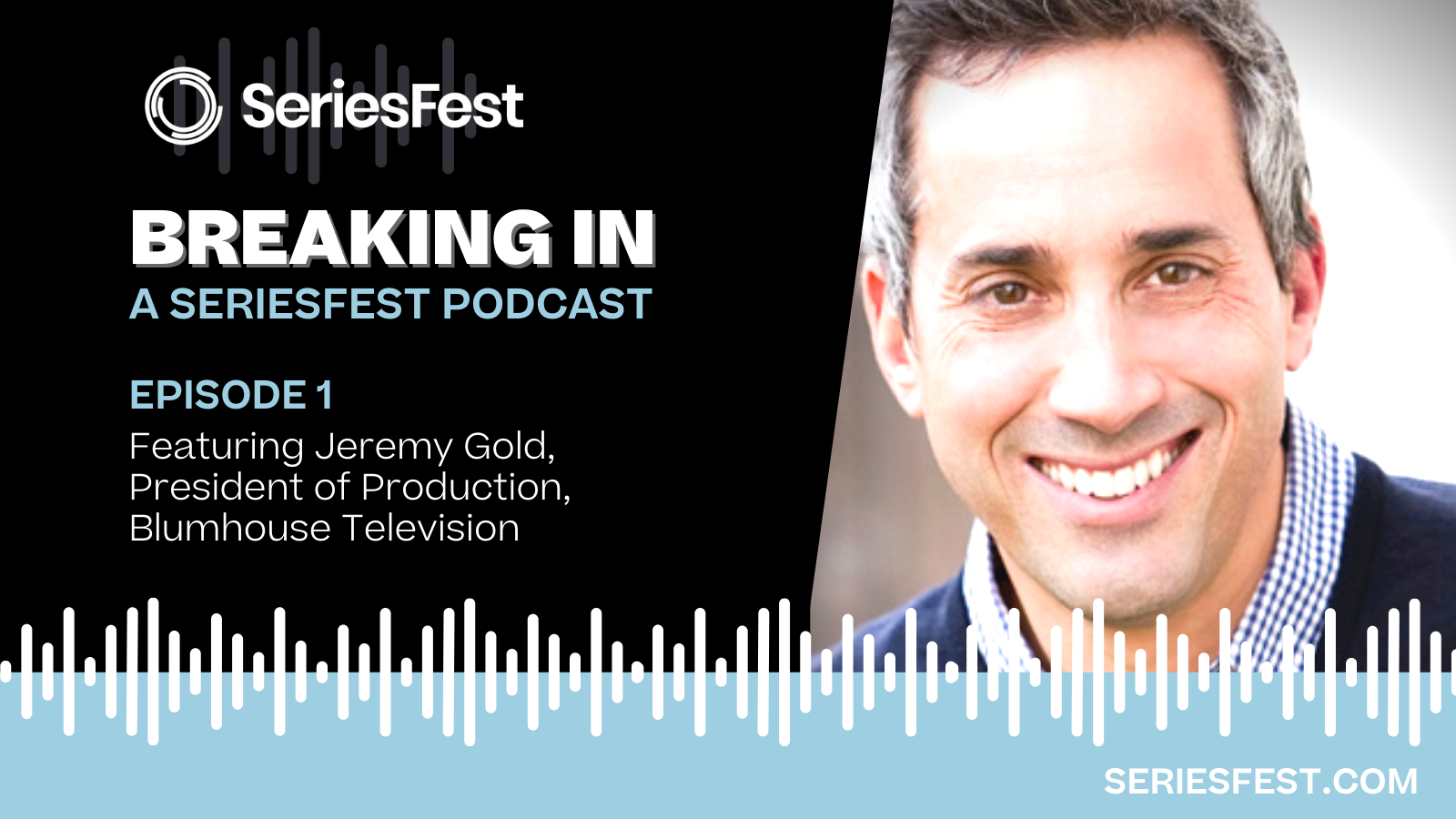 For our inaugural episode, Kaily sits down with producer and executive, Jeremy Gold. Jeremy shares how his career unfolded from actor to theater producer to executive working in television and gives his insight on auditions, the development process, and pitches.

Jeremy joined Blumhouse Television in 2016 and is currently serving as President of Production. Under Gold, the indie studio has produced such projects as "Sharp Objects," "The Loudest Voice," "The Good Lord Bird," and the new docu-crime series "Fall River" on Epix. Before Blumhouse, Jeremy served in leadership positions at Endemol Shine Studios, Twentieth Century Fox Television, and Fox Broadcasting Company where he developed numerous comedy series' including "Arrested Development," "The Bernie Mac Show," and "American Dad."