Last month we introduced you to the mentors of the SeriesFest Executive Elevation Mentorship Program. This month we are excited to announce the seven mentees selected into the program! Mentors will support mentees through a series of meetings over six months and help them roadmap their career path. From resume workshopping to networking and internship opportunities, mentors will ensure mentees are poised for success as they pursue careers in the television and entertainment industry. Read on to meet the mentees and keep an eye out for their names in the future!
SERIESFEST
ADEN YAREGAL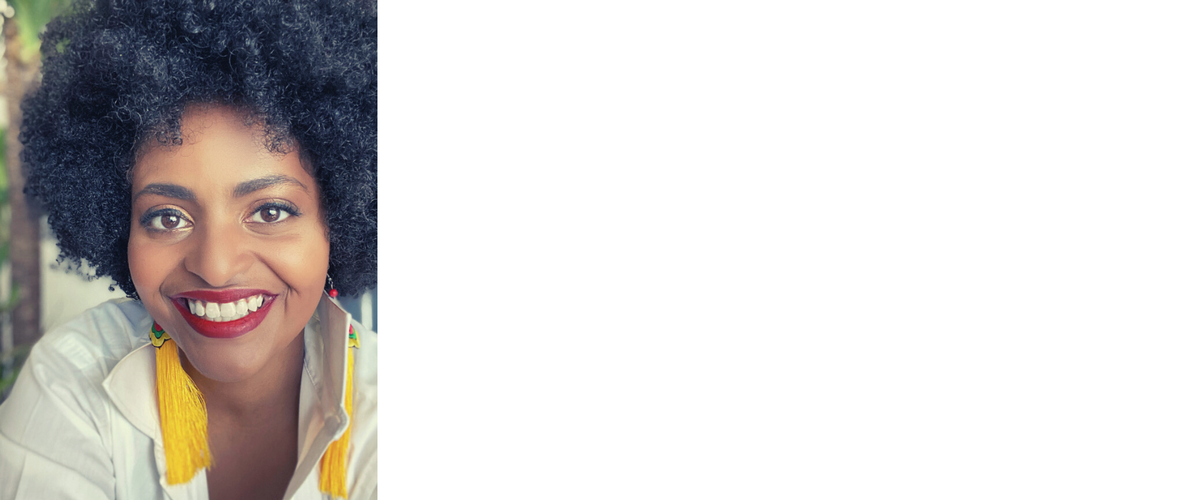 Aden Yaregal is a first-generation Ethiopian American focused on cultivating an executive-level career in television development to further bring communities together through representation and diverse storytelling. Currently, Yaregal is co-producing the Greater Film Festival (IG: greaterfilmfest) with Chandra Thomas and working on other projects to be released next year.

Yaregal began her career in telecoms sales and media before shifting full time into entertainment.
COREY WOOTEN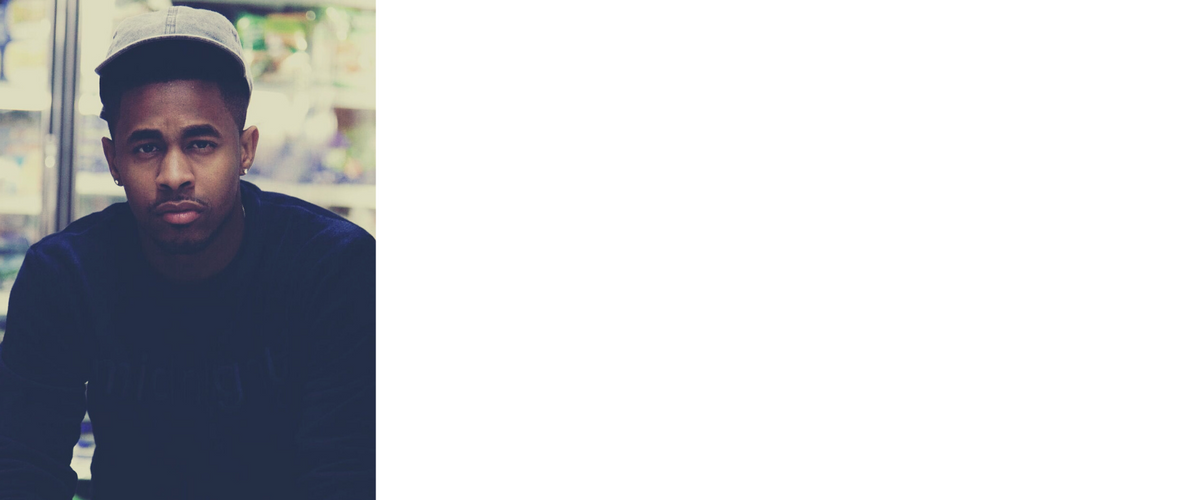 Corey Wooten was raised in Rochester, New York, and, at a young age, he discovered a love of storytelling through weekly trips to the cinema with his father and brothers. This quality time with family is the initial catalyst for his interest in storytelling. As an African-American child, he searched for positive role models within his community, and literature.

Corey noticed that none of the characters, heroes, or novels presented by teachers portrayed characters that looked like himself. Individuals of color hardly wrote any of the stories, so they lacked the complexities of authentic Black identity. Where was the coming of age stories of black boys struggling with the social constructs of masculinity? He knew there was more to being Black in America than what was portrayed on the nightly news.

As a result, he went on to study journalism at The Ohio State University. Shortly after graduation, Corey taught 8th-grade literature, in both Atlanta Georgia, and New York City. Knowing the global impact that television has on influencing and shaping cultural identity, Corey left teaching to pursue a career in Television Writing. This is when Corey relocated to Los Angeles, CA, and received his MFA in Writing and Producing for Television from Loyola Marymount University. In his heart, he knows sitting on the sidelines waiting for change is no longer an option. In the current social-political climate our youth need relatable stories and writers who highlight and celebrate diverse perspectives. Corey displays his commitment to social-political change telling layered queer stories that give voice to those that are systemically voiceless.
CHEYENNE FOGG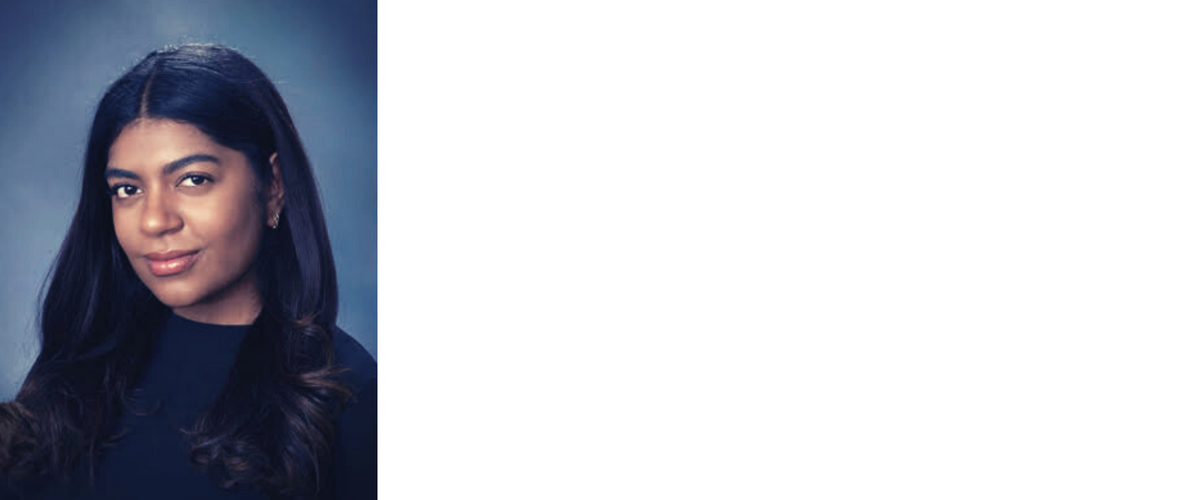 Cheyenne Fogg is a recent graduate from The University of Maryland, College Park where she received a Bachelor of Arts in English with a concentration in Media Studies. Originally from New York, Cheyenne returned after graduation to begin her career in fashion. Cheyenne joined the Executive Development Program with Macy's INC in July of 2019, Where she rotated through various managerial roles. Cheyenne is eager to combine her executive leadership skills, developed through the rotational program, with her passion for TV/film. Throughout her undergraduate career at UMD, Cheyenne kept her core initiative to advance multicultural storytelling prevalent in her executive board positions for various organizations. She then expanded on this curiosity by studying Screenwriting at the American University of Rome during her time abroad. Cheyenne is excited to join the SeriesFest family as a mentee in the Executive Elevation Mentorship Program, as she believes it is the perfect start to propel her career into the TV/Film industry.
DANIELLE SOLOMON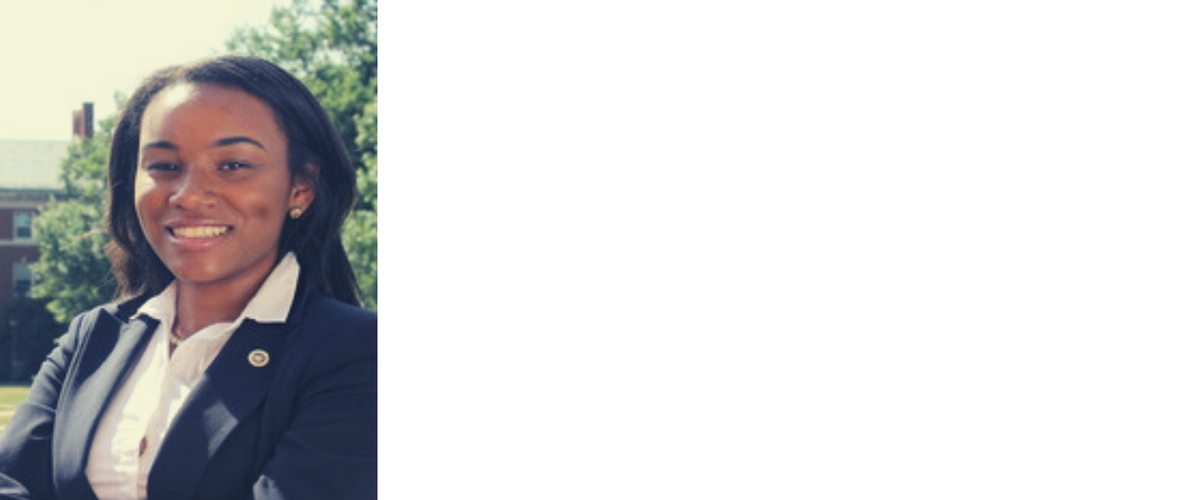 Born and raised in Downtown Newport News, Danielle Solomon always dreamed big despite her circumstances. Her interest in television and film started when she was just a little girl. Thanks to her uncle's eclectic taste in black cinema and television, Danielle was able to escape the harsh reality of the world, hours at a time. She was determined to live in the world of film and television and took advantage of every opportunity possible; from delivering the weather report in the fifth grade to serving as a sideline reporter for Newport News Public Schools Television (NNPS-TV). She furthered her dreams by attending Howard University in Washington D.C., studying Broadcast Journalism and Play Writing. While there she worked for several television networks, media outlets and production companies. Some of Danielle's biggest accomplishments includes; climbing her way up in the ranks at PBS Affiliate - Spotlight Network, WHUT-TV and winning awards for her work in campus journalism. After graduating in the Spring of 2017 she scored an internship with Bounce TV in the Original Programming department and in a matter of months Danielle became an associate within the department. She now lives in the world of network television and continues to hone her skills in preparation for what's to come.
HAROLD WILLIAMS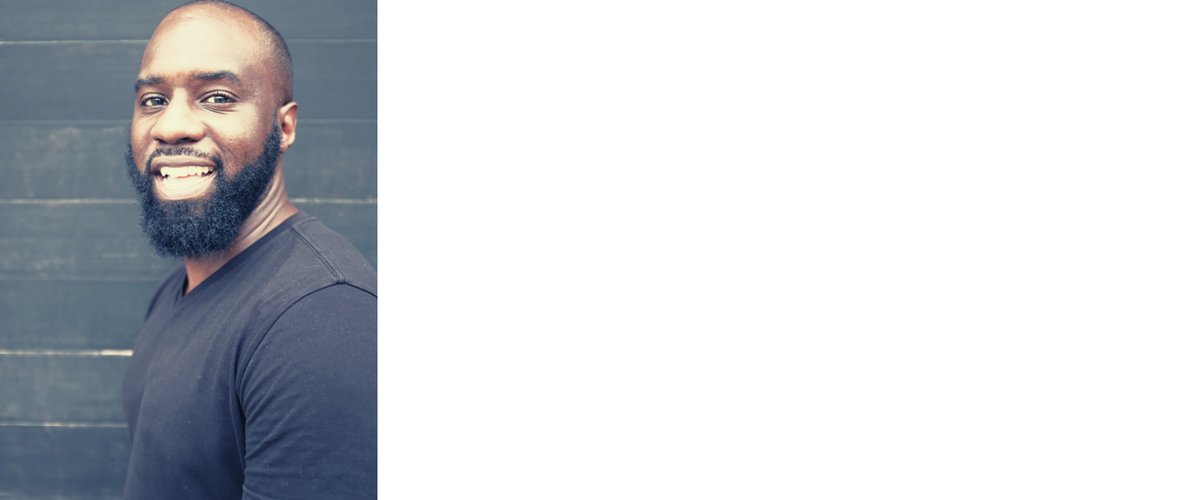 Harold Williams is a Producer and Writer who is passionate about telling diverse stories of people of the African Diaspora. Hailing from Philadelphia and residing in Brooklyn, Williams started his career sleeping on his frat brother's couch while working as a Production Assistant on films and reality shows in New York. Frustrated with his lack of upward mobility in the industry, Harold has spent the last 6 years independently writing and producing web series, digital content, short films, and documentaries. Most recently he is the winner of "Best Web Series" and "Comedy Writing" at the 2018 American Black Film Festival. This year he's released his first short film, "HUSH". The story documents the journey of a young black man to save his relationship by attending group therapy but struggles to face his childhood trauma.

Most currently, he is the 2020 Producer's Guild of America Diversity Workshop fellow, an exclusive program that prepares promising projects for the marketplace,

Williams' work explores black male identity and vulnerability through alternate worlds and nuanced circumstances. His work pushes the boundaries of how we see people of color and their worlds.
KATE CHAMURIS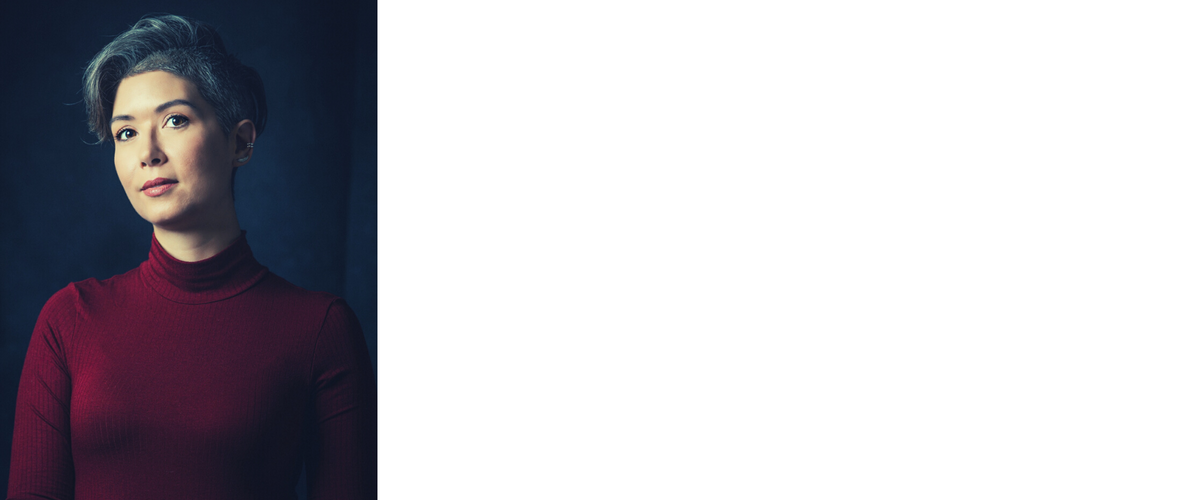 Her producing experience includes the short BLOCKS (dir. Bridget Moloney) that had its world premiere at Sundance '20 and the creative team was the subject of a Southwest Airlines sponsored LA Times docu-series on their journey to Sundance. MILLER & SON (dir. Asher Jelinsky) was on the Oscar Shortlist for Live Action Short '20, won the Gold Student Academy Award '19, and won the student BAFTA for live action short. BALLOON (dir. Jeremy Merrifield) Oscar qualified by winning the Grand Prix at HollyShorts '19. UNSPEAKABLE (dir. Milena Govich) world premiered at SXSW '18 and won Best Episodic presented by Series Fest at Seattle International Film Festival '18.

Kate's directing work includes the comedic short A SARI FOR PALLAVI that won Best Comedy Short at Rhode Island International Film Festival '19 and is distributed by Omeleto Comedy.

Before narrative filmmaking Kate was an account manager at the advertising agency J. Walter Thompson (now Wunderman Thompson) working on the ROLEX Global account. While there she worked on the branded documentary "Deepest Dive: The Story of the Trieste," directed by Fisher Stevens that aired on National Geographic and BBC Worldwide.

Her studio experience includes working with the VFX producers on set of 20th Century Studio's CALL OF THE WILD and Lucasfilm's season 2 of THE MANDALORIAN.

She is currently the development producer at Dream Three Films.
KIM ORTIZ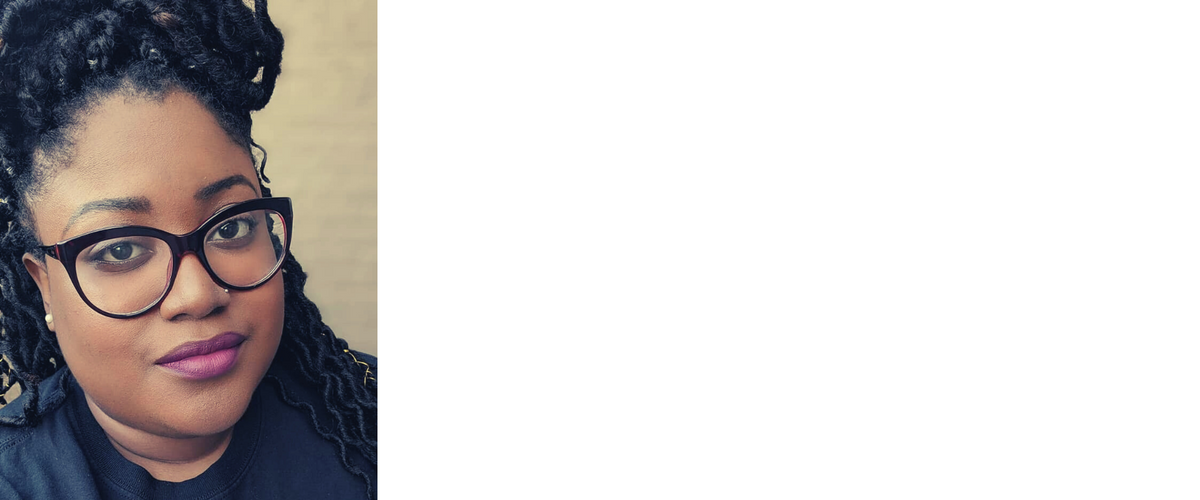 Kim Ortiz is an author, writer and hot chicken enthusiast from Memphis, TN. Her writing is an honest and hilariously reflective mirror of her life— darkly provocative, comedic and sarcastically endearing. Growing up as an Army brat has much to do with her participation in global initiatives dedicated to eliminating homelessness and child hunger, as well as her passion for exposing inner-city youth to music and art. Kim turned to writing at an early age, first writing poetry, music, short stories and eventually plays -- as a way to combat her loneliness. The characters that Kim developed became a coping mechanism to help ease her anxiety from frequent moves and abrupt changes to her home life. Although she lived in, what she considers to be a healthy, but unorthodox home, those experiences prepared her to be flexible, hard-working and compassionate. This lead to Kim moving to Spain in 2017 to obtain a Master of Arts degree in Global Entertainment from Berklee College of Music. After seven years working in the music industry, she relocated to Los Angeles to pursue opportunities in TV/Film. Kim published her first book, "Surviving Your Twenties: The Truth About Growing Up" in 2018 and is currently working on a feature film.
Stay in the know with all of SeriesFest initiative opportunities by subscribing to our newsletter and follow us on social media!