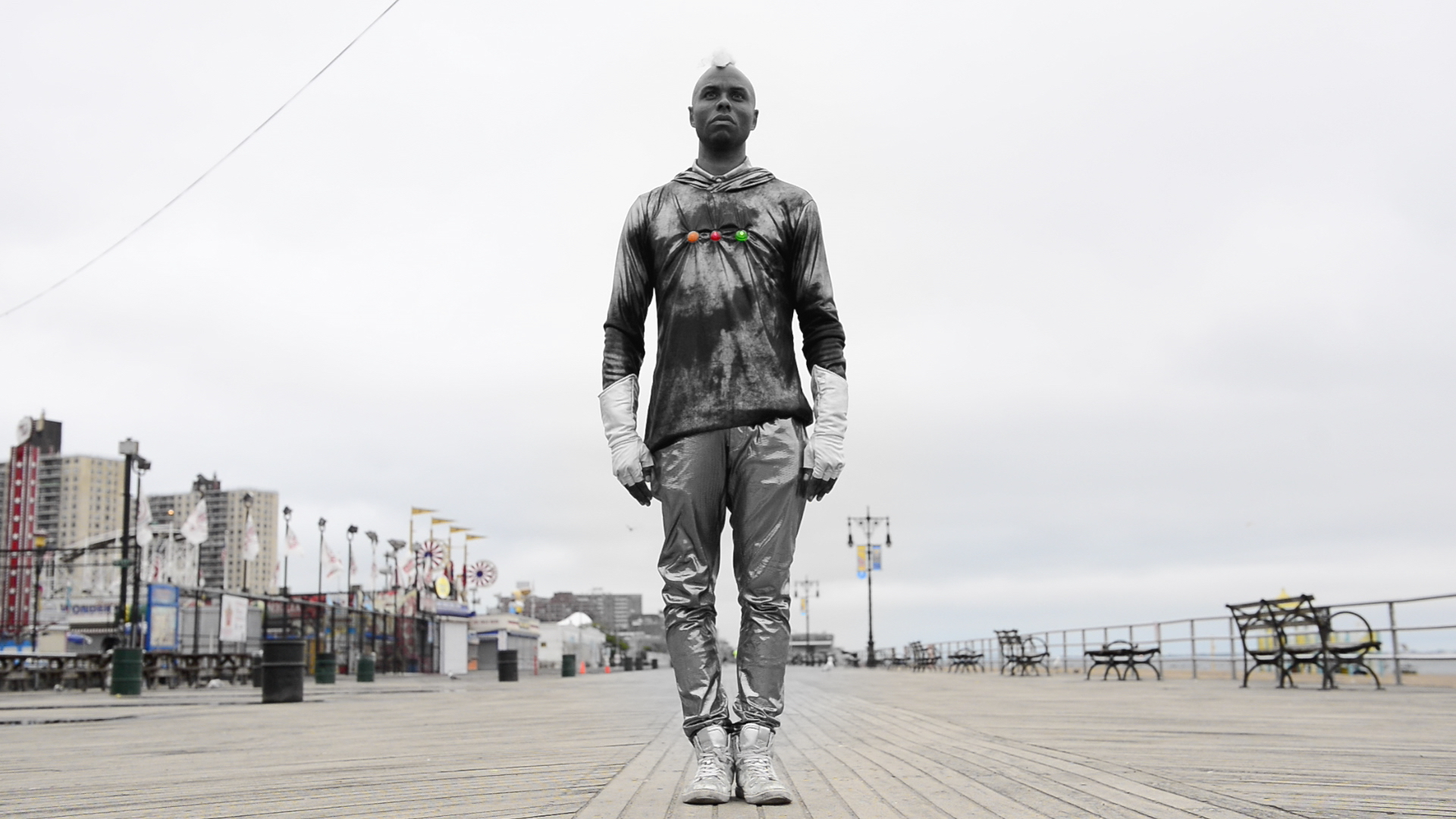 In this Sci-Fi Hip Hop interactive web series—part silent film, part music video—a newly born robot that is half droid and half brotha, with the help of his eccentric maker, learns the mundane ways of the world in New York City one miraculous experience at a time.

Responses by The New Adventures of Brobot Johnson Creator and Director, Darian Dauchan

From being in a band to an idea for a series…
Well, it all started with the music. I'm in a band called The Mighty Third Rail, which is a Hip Hop Jazz Trio, but I was interested in developing my own solo work, so I started messing around with Ableton Live to create a lot of my own beats and compositions. Because I wanted to avoid sampling, I used a lot of the cool music packs they already have in the software. So, the songs I began to make had a kind of robotic vibe to it. It sounded very Sci Fi, Hip Hop-ish.

From there, a story slowly started to unfold in my head, and being an artist that works on multiple platforms, both in music and theatre, I knew I wanted the third component of the Brobot project to be a web series, which was a genre I had never worked in, but was very much interested in.

On the challenges of adapting across media and the long editing process…
Honestly, the amount of time and energy it takes to create a transmedia piece as an album, a web series, and a soon to be "live show" is quite a challenge in and of itself. But in particular, as it pertains to the series, I know the editing process took me waaaaaaaaay longer than I had originally imagined. It was just so much footage to sort through, put together, and then cut down to match the length of the actual song.

Sometimes there would be software problems, gigabyte space problems in regards to editing on a laptop. I must have went through at least three external hard drives. Then I found the miracle of color correction and had to go back to previously edited episodes to make sure the whole series had the same kind of look overall. There was a point when I was rolling out a new episode every week, and in some cases I was right down to the wire in getting the new episode out in time. Consistency was very important to me as it pertained to viewership. So, it was a challenge for sure.

In praise of J.J. Abrams, Octavia Butler, Isaac Asimov and more:
Well, I'm a big J.J. Abrams fan. For him to successfully take on two of the biggest Sci Fi franchises (Star Trek, Star Wars) and create thrilling, diverse, and satisfying stories for both of them I think is pretty legendary. On the literary front, Octavia Butler and Isaac Asimov, as I'm a big believer in creating dope concepts, and using Sci Fi to tell amazing stories as political allegories for larger issues. Both Octavia and Isaac do that masterfully.

On the theatre end, since that's my background, John Leguizamo and Whoopi Goldberg, because they're both self-made writer/performers. Oh and lastly, I think it was the Hollywood Reporter that had a roundtable discussion with Donald Glover, Issa Rae, Lin-Manuel Miranda, and Damien Chazelle, which I loved, as I respect and am inspired by the work of all four of them.

…and touting favorite series:
So, I love the Avatar: Last Airbender series. I just recently finished The Legend of Korra. It's definitely my favorite animated series. It's got the edge over Dragon Ball Z in my book, just in regards to the larger themes it presents and the fighting sequences are epic. Again, the concept is just so dope, and the characters are really enjoyable and complex, so a big shout to the writers Michael Dante DiMartino and Bryan Konietzko for creating such an amazing universe.

It's certainly inspiring what I plan to do next with the Brobot series. As far as other influences as it pertains to the character of Brobot and the first season, I always say if the Brother From Another Planet, Johnny Five, and Edwards Scissorhands had a baby it would be Brobot Johnson.

On looking to a transmedia future:
Well, speaking for myself, I know as an artist, transmedia is the name of the game and where it's at. I love telling a story across multiple platforms as it allows me to connect with more people in different ways. My evolution as an artist went from just being an actor to writer/performer, to poet, to musician, so it all makes sense now. As time consuming as it can be, I still think that my body of work going forward will continue to be in this vein. And I as think about where to take the Brobot series, I'm less interested in a season 2 per se, and more interested in what the next iteration of it will be. Graphic novel? Comic book? Animated short? Video game?. Creating an independent franchise is I think the ultimate goal.

On who Darian would like to collaborate with someday:
Questlove from The Roots is someone I'd like to know. I'm not sure in what capacity we would collaborate but we share a lot of the same music aesthetic as I grew up listening to his music. I really dig Ava DuVernay. I feel like she's leading a movement for mainstream socially conscious art which is exciting. Plus, she reminds me a lot of my big sister Desha Dauchan, whose also a filmmaker. Oh, and let me throw in Spike Lee. I grew up on his films and I'd like to think he might be down with some of the work I do, especially since he continues to stay connected with the New York theatre scene.

…and what's on tap coming up:
I'm hard at work developing the third component of the Brobot Johnson project which is called The Brobot Johnson Experience, where it combines the series and the album into an immersive live Hip Hop solo concert. Kind of a Blue Man Group meets Flying Lotus show. It's being directed by Andrew Scoville and produced by the All for One Theater in partnership with The Bushwick Starr in Brooklyn. I'm excited about it, as the story in the show is going to start exploring time travel and outer space and how it relates to the Brobot series, which will take things to a whole new level. For more info go to www.brobotjohnson.com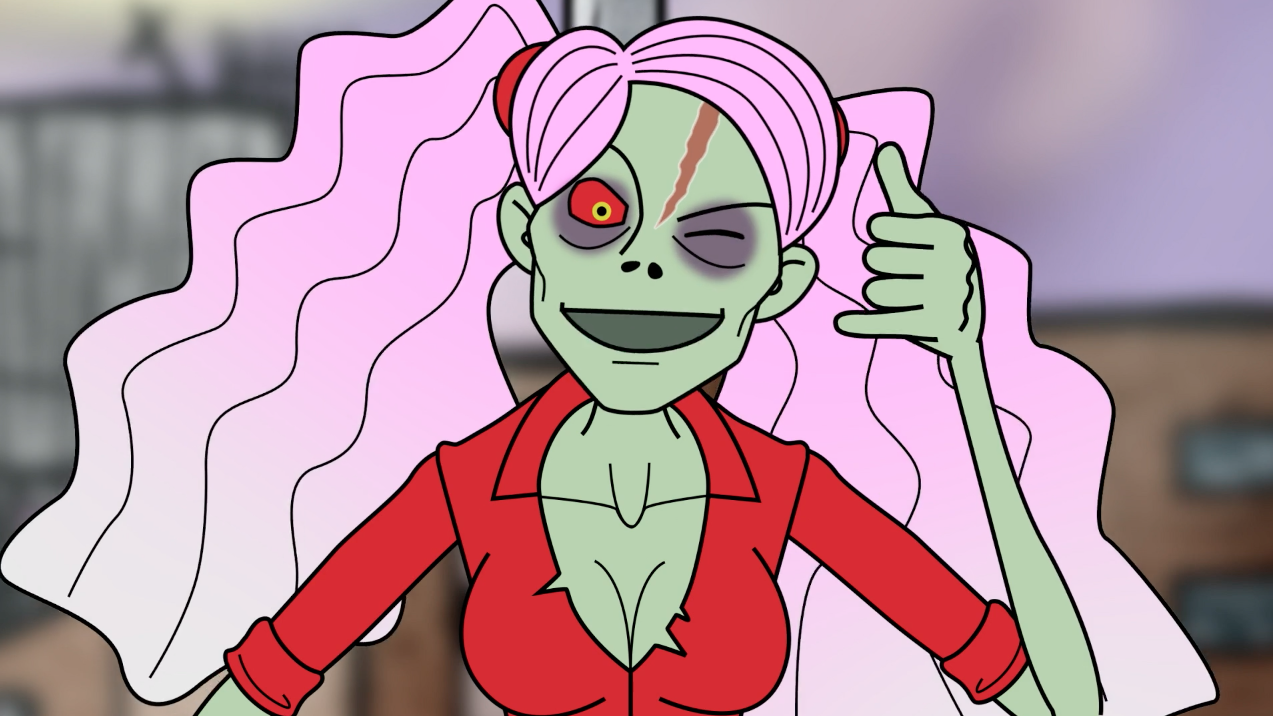 An NSFW animated comedy set 70 years after the Zombies kill off all the humans -- and now their boring office jobs are killing them. Work sucks when you're already dead.

Responses by Cubicle Zombies Co-Creator and Producer Andy Jones

On wanting to give the zombie's P.O.V., though it may not all be what it's cracked up to be…
With movies like "Shaun of the Dead," "Zombieland," "28 Days Later," etc., the story is always told from the humans' point of view. We felt like it wasn't fair that we never hear the zombies' side of the story. We also thought it would be funny to have a story set so far after the Zombie Apocalypse that, not only have zombies killed off all the humans, but they've completely rebuilt civilization -- and it's pretty much just as boring and soul-crushing as ours is.

…but scheduling zombie time was a challenge:
Everyone who worked on this project has day jobs and/or dozens of other projects competing for their time and attention. The biggest challenge was just finding time to get it done -- and that probably wouldn't have happened if this wasn't a project we were all passionate about.

On finding inspiration courtesy of a brother duo:
The Duplass Brothers. Those guys have mastered how to do a project on a very limited budget without sacrificing story, which is an art form in and of itself.

…And if Andy could be a fictional TV character for a day, it would be a fictional super-star:
Vinnie Chase from "Entourage." Everything always seems to work out for that guy.
-----------------------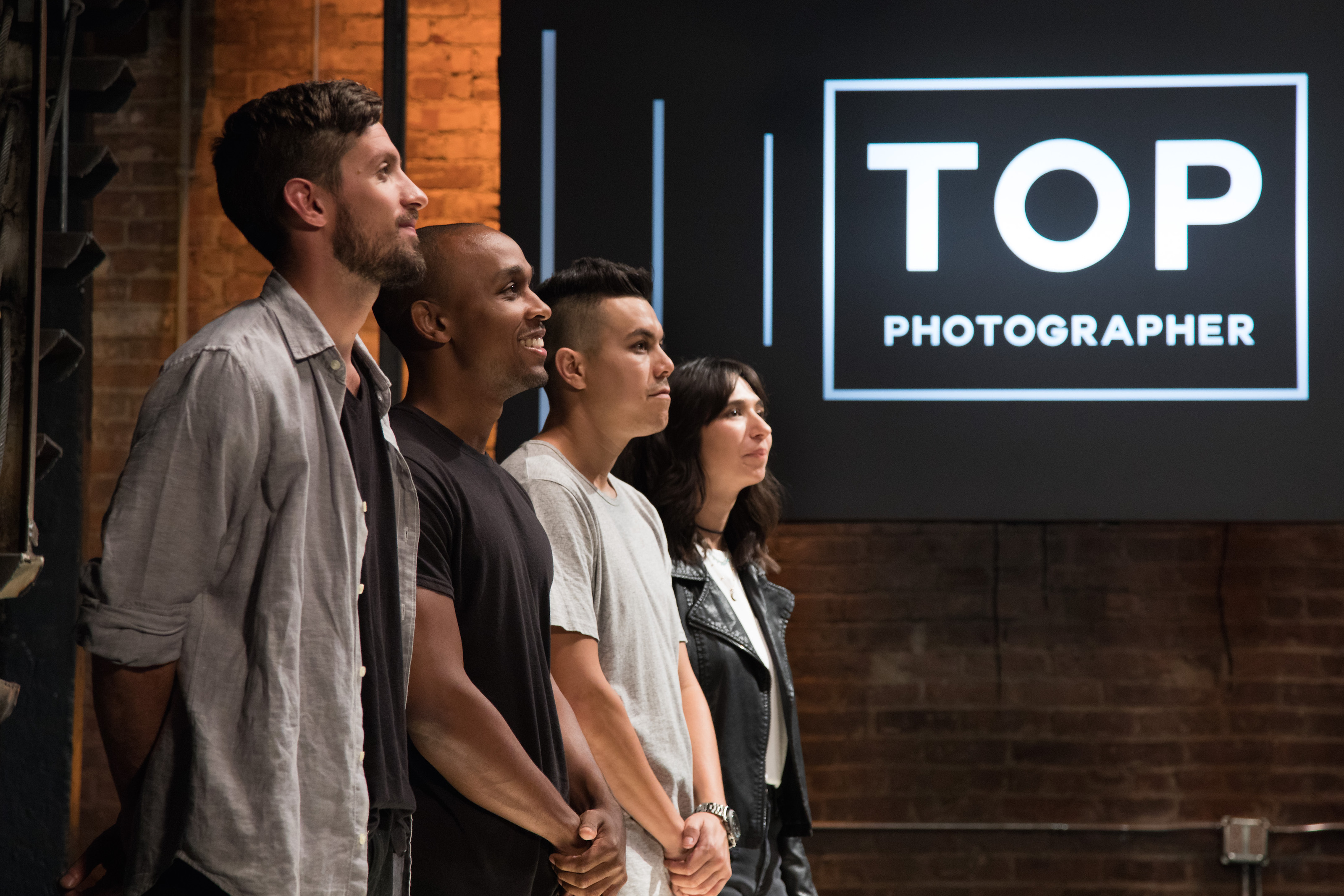 When someone sees an impactful image, they are often left with questions. Who shot this? How did they do it? And most importantly, can I do it too? Adorama's Top Photographer with Nigel Barker sets out to answer these questions, while showing photographers and consumers alike: You can be a Top Photographer.

Inspired not only by the infiltration of photography in the mass market, but the creative eyes behind the images making their way into the mainstream, Adorama and Nigel Barker (America's Next Top Model) embark on a mission to discover the next generation of photographers and ultimately, today's Top Photographer.
Quick insight from Top Photographer Producer and Co-Writer, James Allerdyce

On the origins of Top Photographer:
[Top Photographer Co-Creator and star] Nigel Barker teamed up with Adorama with the idea to create a competition series of photography challenges. Nigel has obviously long been very passionate about pushing the art of photography more into mainstream culture and Adorama was uniquely positioned as an industry leader in the camera world to help bring about a vision like this. The team then brought us on (Framework Productions) to continue to develop, design, and create the show from the ground up.

…and what's up with Framework:
Framework Productions has a number of projects in different stages of development. We have several series written and developed that range from reality competition shows, to scripted comedies, and documentaries.