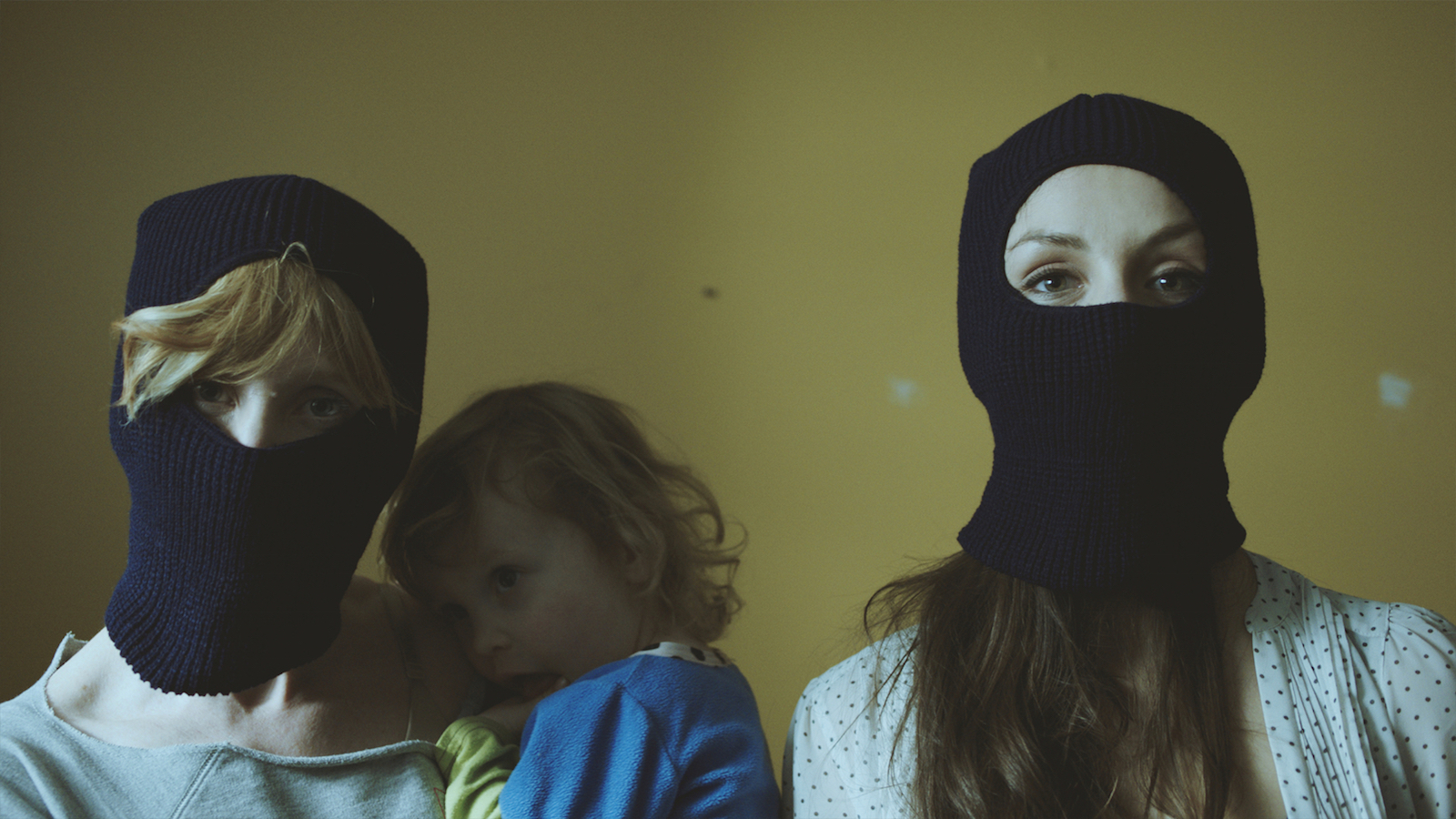 It's a series of unfortunate events in this serialized dramedy about a lonely housewife and a single mother and her toddler who attempt a girl's weekend, but soon find themselves on the run from a small town drug gang.

As Miranda, Jolene, and Violet drive away from Pictonville and toward freedom (or so they think), they find themselves getting closer and closer to a web of crimes and dangerous criminals, each one seemingly worse than the one before. The saving grace through it all will be the strength of their budding friendships, the self-strengths they all start to discover, and the driving need to protect little Violet in the back seat.
Responses by Running with Violet creator Rebecca Davey:
Badass women with a helping of weird…
We, the creators, were talking about what movies haven't been remade yet...and Thelma and Louise came to mind. We love the badass women / female empowerment of Thelma and Louise and wanted to do our own version, which meant adding a toddler. Another influence for the show was the quirky small-town humor of Fargo. We are always attracted to weird humor and characters that have a healthy dose of strange. We tried to add a bit of that into our series.
…and then reality set in:
One of the biggest challenges was shooting with a three-year old (Davey's daughter). She was super cute and added charm to our show, but she was also an X-factor. What kind of mood was she going to be in? How much could we ask her to do? I think we were in denial when we wrote the series, and then, during shooting, reality set in! We did a lot of cutting of scenes on set!
Modern casting: find a YouTube celebrity…
Because we the creators started as actors, we are pretty connected to actors in the city. So casting is not usually our problem. We know lots of amazing actors. But we knew we also needed a YouTube star as a part of our cast in order to make the biggest impact possible on the web...and we didn't know any YouTube stars. So that one was a little harder. We researched YouTube stars that could be a good fit for our show and came across Jessii Vee...and the stars aligned. She had never acted before and was interested in a new challenge.
On creators portraying the female experience on television…
We are passionate about Jill Solloway (Transparent) and the waves she is making in terms of the female gaze. We also appreciate what Lena Dunham has done with Girls and body image, and then Margaret Atwood's The Handmaid's Tale from creator Bruce Miller...wow! Content that is saying something powerful about the female experience is what we are drawn to.

----------------------

Shepherd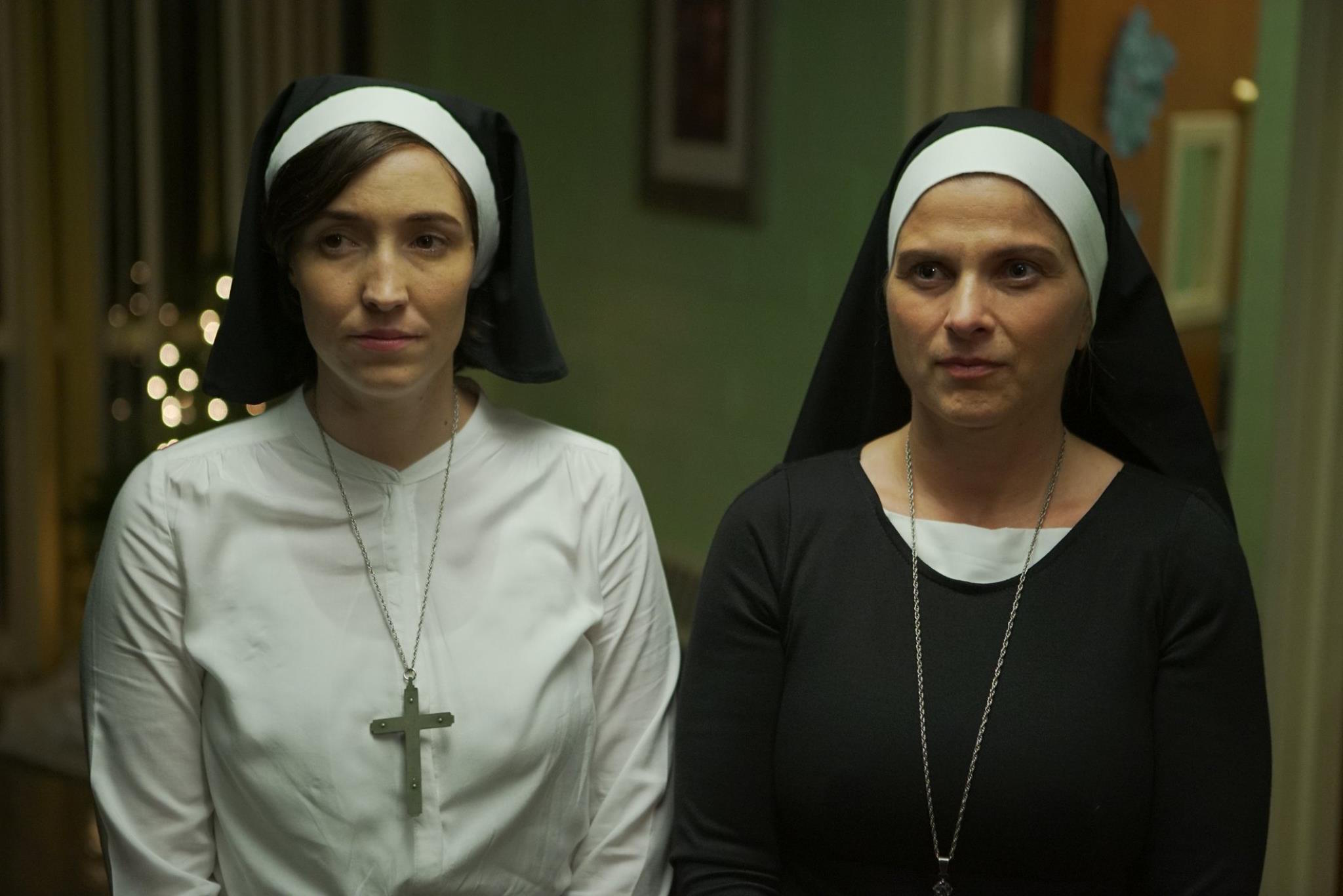 Shepherd is a narrative series that puts into question our perceptions of moral authority, both in society and in religion, and provides a window to the existential crisis surrounding a damaged soul. The series also seeks to bring the negligence and desensitization towards rampant crime in poverty-stricken communities more into the national conversation by showing what could happen when a traditionally peaceful member of the community is done feeling helpless. In no way do the creators condone vigilantism as a perfect or even effective solution to the multi-faceted problem of urban crime. Instead, the hope is to provide a perspective on this issue that is both truthful and complex. After all, in the real world it isn't just good guys vs. bad guys.

The creative team behind the project is made up entirely of New Orleans-based working professionals looking to prove that good TV doesn't necessarily have to come from New York or Los Angeles. Leading the predominantly African-American cast is veteran actor Lance Nichols (House of Cards, Into the Badlands) as the conflicted anti-hero that is Father Joseph.
Responses by Shepherd director/producer/co-writer Andrew Bryan:
On the real-life social issues that inspired the series…
About three years ago, I began working as a camera operator on a reality TV show called Nightwatch that was shooting here in New Orleans, which followed first responders (EMTs, firefighters, and police) during the night shift. I mostly rode with N.O.P.D. officers and saw firsthand the violence, poverty, and crime in the underserved neighborhoods of New Orleans as well as the uphill battle our police officers faced in trying to tackle these problems. I was appalled that my city's leaders weren't trying to do more to solve the issues in these communities and had instead (for the most part) chosen to simply turn a blind eye to them.

But I realized this kind of negligence towards impoverished communities was not unique to New Orleans. Unfortunately, it's an issue in a lot of cities in our country and it has become accepted or part of the status quo. It just seemed to me like it would only be a matter of time before a member of one of these communities decided enough is enough. Shepherd is my attempt to not only bring these issues out of the status quo and more into the forefront of the national conversation, but also to show what would really happen if an ordinary citizen (not a superhero) turned vigilante. So in an effort to tell this story in the most interesting way, I tried to think of the last person you would expect in one of these communities to do such a thing, and from that came Father Joseph.
On some unexpected challenges during production…
Even though we had about $135,000 worth of funding, we still ran into a lot of budget limitations since it was such an ambitious script. We had a lot of locations and a lot of cast members, and we never seemed to have enough time in the day to get everything even though we shot the pilot over two weeks.

Also, we had a last minute scheduling conflict with one of our main cast members, so the last 10 minutes of the episode had to be completely re-written about a week before we started shooting.
In praise of Breaking Bad and The Wire…
Vince Gilligan and David Simon are my heroes. Breaking Bad is probably my favorite TV series of all time. Structurally, we modeled our pilot after the pilot episode of that series. Also, I was obsessed with The Wire when it was on HBO and a lot of my objectives with making this series came from my interest in The Wire.

I think what was so great about Breaking Bad is it allowed the audience to have a cathartic experience of living a double life without taking that risk themselves. We got to live vicariously through this character, who sank deeper and deeper into his darker alter ego and the criminal underworld of which he became a part. And what made it even more interesting is that the two sides of his life couldn't be more different. So it was really fascinating to see how he handled that conflict and who he became as a result. This character journey was very influential in the creation of Father Joseph's character and story arc.

The Wire did an amazing job of providing an extremely authentic and engaging portrayal of what crime was really like in an urban community. I've always wanted to do the same, but based in New Orleans. Shepherd provided the opportunity to do just that.
On the new age of TV and where Shepherd belongs within it…
I think traditional cable TV is soon going to be a thing of the past. People are going to watch what they want and when they want it. Naturally, streaming and VOD services are just going to take over. But I don't think longer formats are going to lose out to this. If anything, Netflix has proven that binge-worthy, episodic narratives are better suited for this type of consumption, regardless of whether episodes are broken down into half-an-hour or hour-long chunks.

I think Shepherd fits in well with where things are going. But if we had to, I could see Shepherd broken into 10-15 minute chunks based on its act structure (similar to how shows are currently broken up for commercial breaks).
Shoot Me Nicely takes a fun and sometimes skewering look at the lives of artists, celebrities, and the creative community in New York City through the eyes of photographer Sean Wheeler (John Behlmann). After losing his cushy magazine job, and the love of his super model fiancee, Sean is forced to take odd jobs to pay the bills and his rent. Recently the most profitable of those jobs has been snapping embarrassing paparazzi pics of celebrities, that his actor buddy Lando (Josh Burrow) sets up for him, and his connected agent Layla (Linda Hamilton, The Terminator and Dante's Peak) parlays into a big payday. The payday comes with a price though as one of those celebrities Roy Barnes (William Sadler, Die Hard, The Shawshank Redemption, and Agents of S.H.I.E.L.D.) vows revenge.

The show follows Wheeler trying to claw his way back into the world of art and fashion photography while trying to maintain a lifestyle that is quickly slipping away.
Responses by Shoot Me Nicely creator Elias Plagianos:

On portraying "the rollercoaster of success and failure"…
I wanted to tell a fun story that talked about the struggles of trying to make it in the New York art, film, and fashion world - that balance between taking jobs to pay your rent and leaving room to follow your dreams and ambitions; the rollercoaster of success and failure. I thought a famous photographer who was kind of forced into becoming "paparazzi" was a great way to tell these kinds of stories. It also provides an opportunity to poke fun at celebrity and gives us a unique window into that world. I always feel like an outsider looking in, even when I'm invited to a party, and that's what I'm hoping the series feels like too.

It was very important to me to make sure this was a show I'd be proud to have playing in someone's home, and I was so fortunate the script connected with an amazing group of talented people that jumped on board and made it a reality.
Go indie or go home:
The decision to shoot the pilot independently came from a need to tell the story we wanted to tell in the way we wanted to tell it. We'd spent so much time in development on projects that always seemed to fall through at the last minute, and we felt some of that was because of the creative compromises we made to get the green light.

Two major obstacles: budget and exposure…
I think, for me, the biggest challenge [was] the physical production. When you work outside the system, you have extremely limited financial resources. You have to do more with less. You have to look and feel like a Hollywood production, but for a fraction of the budget.

The other big challenge is, when you produce something independently, it's difficult to get the attention of networks or streaming media companies. I'm so grateful that SeriesFest provides a way for us indie creators to get noticed.

On wrangling that impressive cast…
It was a real team effort bringing the cast together. My producing partner Craig Blair was responsible for bringing Linda Hamilton on board. He had worked with her on a film recently and remembered her saying she really wanted to do comedy, so he sent her the script. She loved the role and the idea for the series, and I got to work with one of my all-time favorite actresses. She is the nicest, most giving person, and was amazing to work with. We have lots of plans for her character in the series. Craig also brought the wonderful Tasie Lawrence, Joe Holt, and Fiona Hardingham on board.

Our casting director Debra Markowitz had so many great ideas and thought of William Sadler for Roy. It was such perfect casting and I was so honored to work with him. We call him "The Master." In one piece of dialogue, he can be funny, frightening, and vulnerable. He's the best and such a good sport. Deb also helped us find our lead, John Behlmann, through a mutual friend. We saw so many actors and none came close to the qualities that John brought to the role. He's super talented, versatile, and great to work with. This was the perfect project to launch him as a leading man.

The rest of the roles were written specifically to showcase the unique talents of some amazingly talented actors who I've worked with in the past and are now my friends. Josh Burrow, Jackie Martling, Lukas Hassel, and Caitlin Mehner all have really funny stand-out moments. They are so fun to watch and essential to creating the world. I feel like the entire cast has become great friends now and we all hope to have the opportunity to get back on set and make more Shoot Me Nicely.

Two of the most indelible content creators…
I could rattle off 200 names of creators in every genre and every medium from TV, to film, to comic books. But the two creators who continue to inspire me and are a big reason why I continue to do what I do are Stephen Soderbergh and Robert Rodriguez. Not only are they fantastic storytellers who also write, direct, edit, and sometimes even shoot their own projects, but they are also entrepreneurs. They've moved from film to TV and back to film again. Stephen Soderbergh's series The Knick is one of the best series of all time, and Robert Rodriguez has his own TV network: El Rey. I guess you could say they are my content creator heroes.