SeriesFest partnered with National Geographic and Visible on a brand new initiative, Spotlight Your Town, which aims to empower independent creators to use their art form to spotlight the timely political and social justice issues happening in their hometowns.
We are excited to announce the top three finalists who have won the opportunity to pitch their unscripted projects to National Geographic!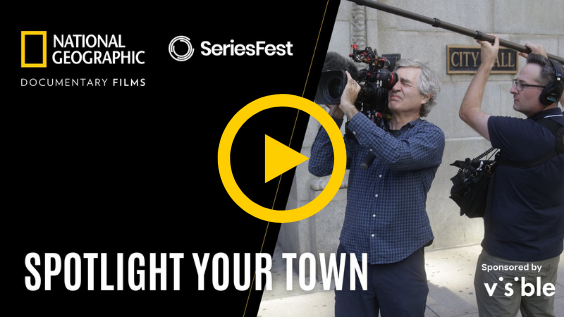 South Shore Drill Team by Carlos Javier Ortiz (Chicago)
When young men and women join one of Chicago's most famous Drill Teams, they discover their true potential for better or worse.
Southmont Drive by Ashley O'Shay (Chicago)
SOUTHMONT DRIVE reflects on the life and legacy of filmmaker Ashley O'Shay's grandfather, Pop Lewis, a proud father of 17. By traveling back in time, this docu-series acts to reimagine a future, free of generational trauma in reckoning with a past rarely mentioned at the family dinner table.
Revolutionary Hearts by A.K. Sandhu (Oakland)
Revolutionary Hearts: OAK edition, is a docuseries that tackles America's version of history about the Black Panther Party through poetic interrogation by womxn Panthers.
The winning artist(s) will receive a $20,000 grant to be applied to their production as well as an opportunity to pitch to National Geographic Documentary Films and unscripted teams in 1:1 curated meetings as well as receive a 6-month mentorship with Steve James. Additionally, a $10,000 grant will be awarded to a nonprofit organization that aligns with the cause of the winning artists' concept
Learn more about the initiative here, and check out our current programs open for submissions, including the Women Directing Mentorship, Storytellers Initiative, and Pitch-A-Thon! Roadshow.